Let me remove the "reload now" notification
complete
I'd like the option to permanently disable/remove the "reload now" notification. It's obstructive and honestly, annoying. It pops up every couple of minutes.
Merged in a post:
dismiss for new repl version notice
It would be helpful if we could dismiss the new repl version notice message in the console window, without refreshing the page. Sometimes while debugging, this notice shows up and forcing a reload will erase current console output, which can interrupt a debug session. Since the notice covers up text in the console, it can be hard to read around it.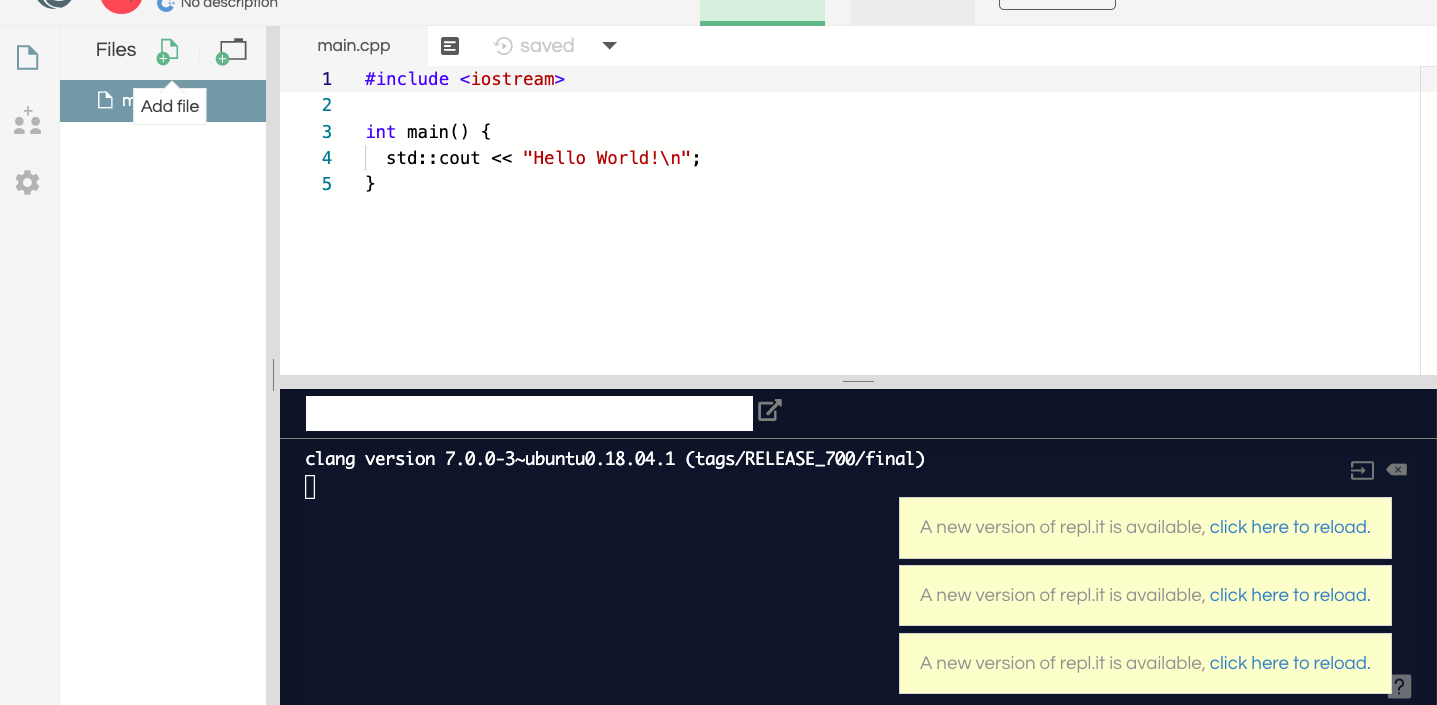 marked this post as
complete
marked this post as
under review