Site Wide Dark Theme
in progress
Merged in a post:
Problem with the new dark mode
I just wanted to let you guys know that the new dark mode is really cool, but there are some issues with the code in the markdown, the way it is highlighted makes some of it hard to read especially for people with my eyesight.
The purplish blue is the problem. This isn't too much of an issue but I just wanted to let you know that some people might have difficulty clearly reading some of the highlighted code.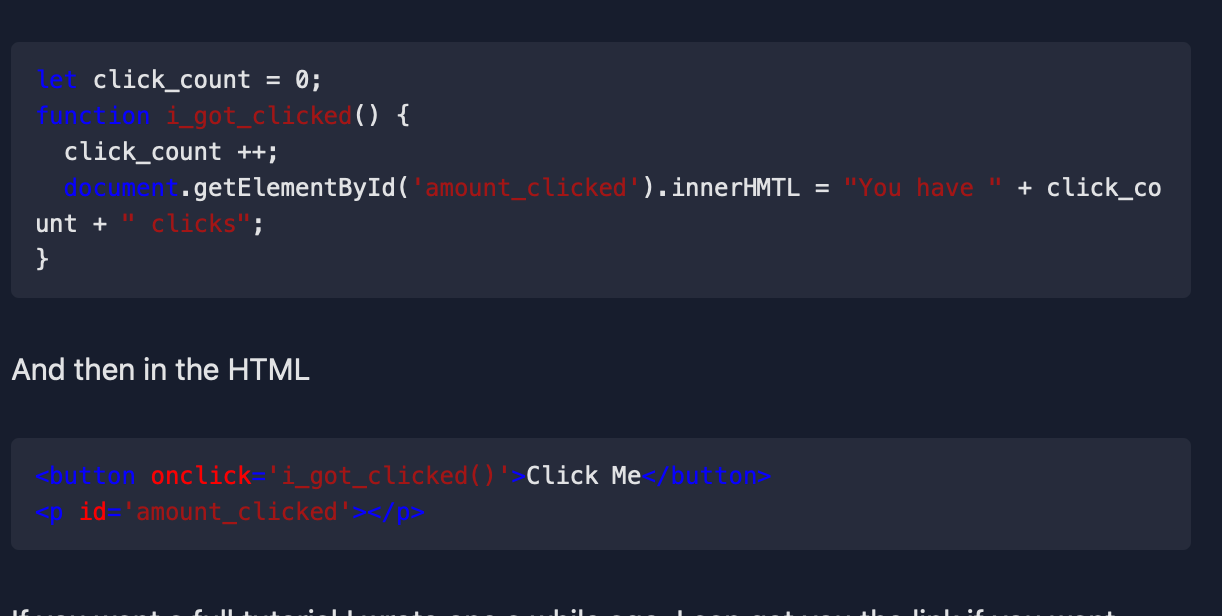 Merged in a post:
Dark Mode Feedback
Hey I really like the new darkmode feature that
repl.it
implemented for Explorers. There are some things that I would suggest to change however, first you can toggle light and darkmode somehow. Something else is that the syntax highlighting for code blocks looks really bad, it needs to be changed, I would suggest using the syntax highlighting that is used in the previews of .md files. Also some of the darkmode colors clash together, making the text hard to read, for example on the canny pages the text really is hidden, as the background color is similar to the text color. And when you are viewing a single comment the you are viewing a single comment thing blends in with the background. Also maybe add some customization so you can make dark mode personalized. Besides this I think this is a really new feature that has been added. :)
marked this post as
in progress